July 11th, 2017
10:00am Tailgate Party
12:00pm Shotgun Start

 



Redwoods Golf Course
22011 88 Ave, Langley, BC V1M 3S8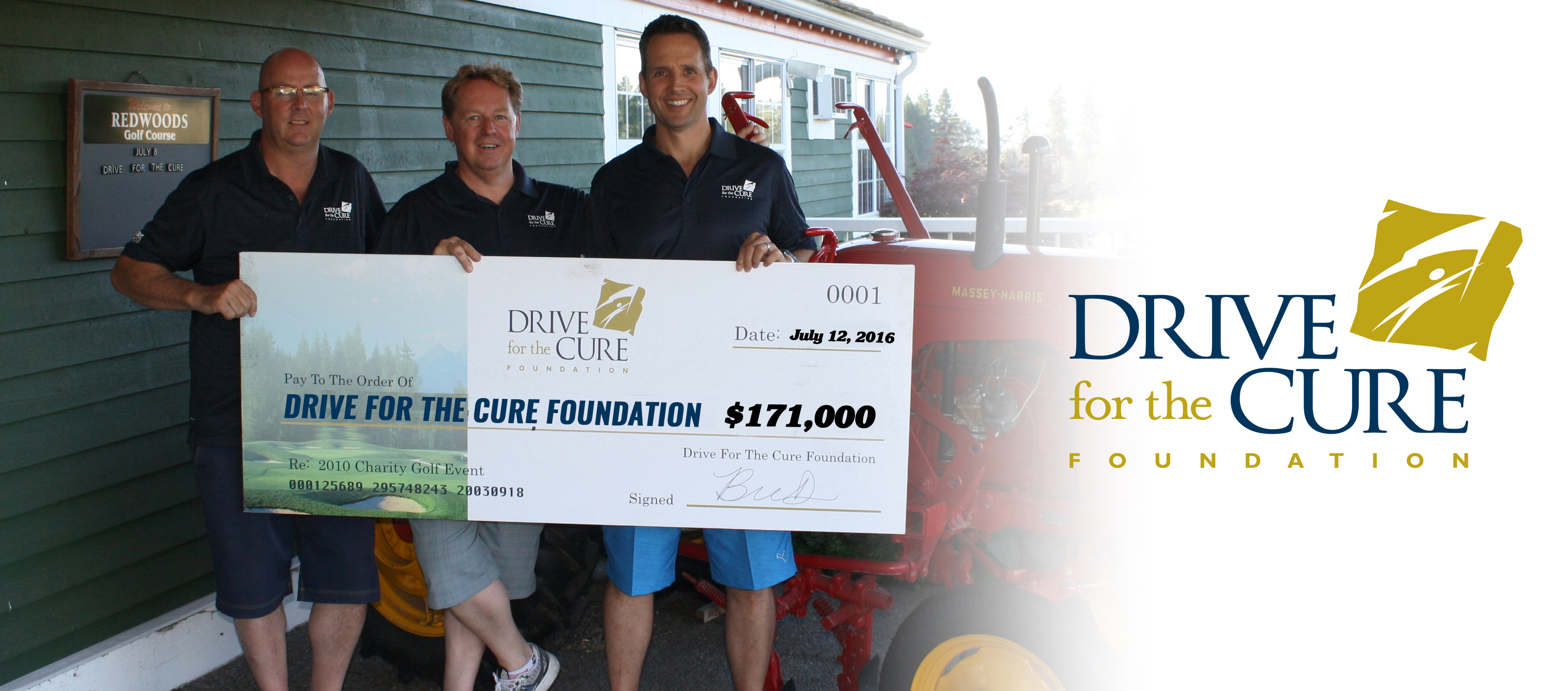 The Cure
19 years ago, a group of individuals made a decision to change the way cancer had touched their lives; channel the negative energy into something positive and ultimately, to make a difference.  The Drive for the Cure Foundation was born.

The Drive for the Cure, along with generous support from local businesses and individuals in BC, has come together to raise over $1.7 million dollars; providing funds for cancer care and treatment in British Columbia.  We have raised $171,000 in our 18th year, and would like to exceed that amount this year. 
The Drive for the Cure fundraises through a number of events, most notably, the Drive for the Cure Golf Tournament.  Proceeds from our events are used to enhance the health, well-being, and quality of life for those struggling with this deadly disease. Projects undertaken by the Drive for the Cure include,  the purchase of special diagnostic and treatment equipment; provision of funds for a Program to assist children coping with this devastating illness in the family or the death of a parent or grandparent; and the purchase of visual aids to provide patients undergoing unpleasant treatments, a much needed moment of hope.
This year, 50% of funds will continue to be distributed for cancer care and treatment and another 50% will be placed in an Endowment Fund.  Drive for the Cure events and programs are run by our amazing volunteers, and 0% of funds are allocated for administration. 
With our 19th Annual Redwoods Golf Tournament scheduled for Tuesday July 11th, 2017, we would like to invite you and your organization to join us for a day of fun on and off the links while helping our fight against cancer.
We look forward to joining you, to Help Make a Difference……